Piper the Prairie Falcon Training Part Two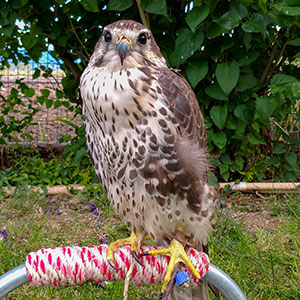 Piper is our Prairie Falcon Wildlife Ambassador. His training began back in July. The series of videos about piper can be viewed at this YouTube Playlist.
In this video, Martin works with Piper in his yard, teaching him first elementary steps of falconry training like his first jump from perch to glove. Martin explains each step as he shows the training process.