Training Belle the Harris Hawk Part 3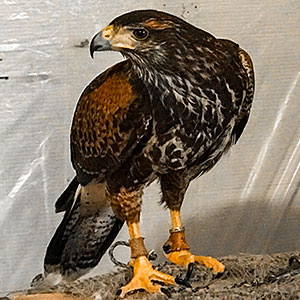 Belle the Harris Hawk is our newest Wildlife Ambassador. In addition to attending educational presentations with Martin, she is a falconry bird. Her full story can be viewed in this YouTube Playlist.
Part three takes place at the Parowan Gap. Martin gives a recap of previous training then begins the next step: working with the lure.
Taking it step by step, Martin shows Belle's first attempts and explains the process thoroughly.
More of her early training days will be shown in future videos.