All purchases fund the ongoing programs of the Southwest Wildlife Foundation of Utah AND
the ongoing development of the Cedar Canyon Nature Park. Thank YOU!
Donations
Mail Donations
You are welcome to mail us a donation or call to ask any questions about our organization.
Phone: (435) 586-4693 • (435) 590-1618
Address: P.O. Box 1907
Cedar City, UT 84721-1907
Checks Payable to: Southwest Wildlife Foundation of Utah
---
Recurring Donation
To make a monthly donation, please use the button below. Please note because of payment processing limitations, this transaction will be done separately from other store donations and purchases.
After completion of your transaction through Paypal, you will see options to send a variety of postcards to share with friends or send to the person you donated in honor of.
--- OR ---
Choose Donation Package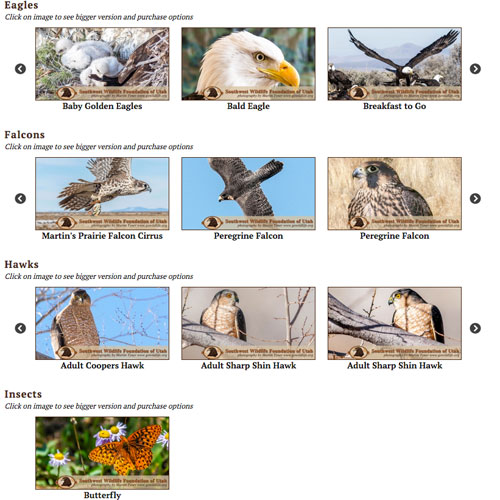 Give Five
Access to browse through our extended library of Postcards to share digitally.
---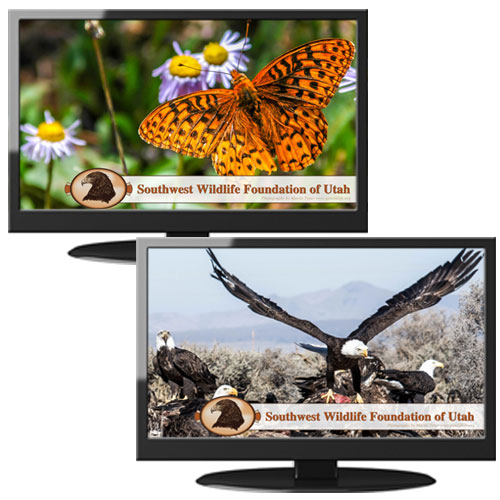 Give Ten
Access to our library of Wildlife Desktop Wallpapers. Photos by Martin Tyner.
---
More ways to help!
Purchase Wildlife Prints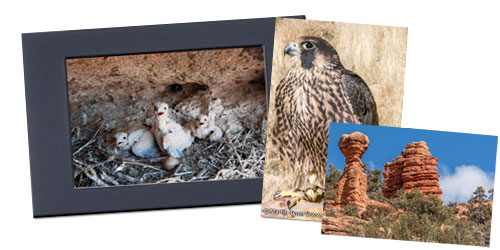 Purchase Books and T-Shirts!